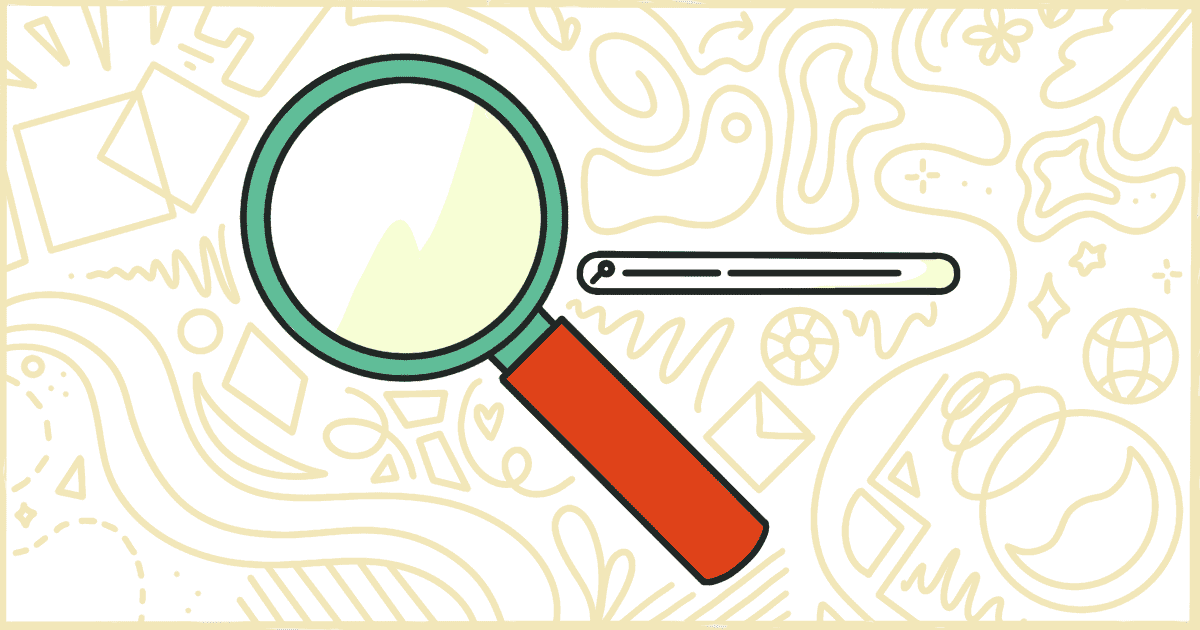 The 7 Best WooCommerce Search Plugins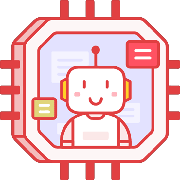 Tired of struggling with your product descriptions?
ProductWriter.ai
can use your existing data and the power of artificial intelligence to write high-quality product descriptions for you in seconds.
Get started for free!
If you've spent any amount of time playing around with your WooCommerce store, you probably noted that its built-in search feature has limited functionality. Fortunately, there's a handful of WooCommerce search plugins you can use to customize it.
What WooCommerce Search Already Does
Before we dive into the list of plugins that will help you customize WooCommerce search, we should first review what the built-in search interface already does.
Search by product name only
No live search
Supports varying word order
Out-of-the-box with no extra extensions, WooCommerce will allow you to search only after you enter all of your search terms in the box and prompt it to pull up a results page. That means no "live search," which is a feature where the search guesses about what the customer is going to type and shows results based on autocomplete suggestions.
With live search, results will begin showing up instantly once the customer starts entering words into the search bar, which can help them find what they're looking for more quickly and explore other relevant results that their "exact match" search in a standard WooCommerce search may not find.
Moreover, with the standard WooCommerce search, the results show on a separate page and, unfortunately, the results can be disheartening. Even in a store full of products, a search could turn up short since the standard search only allows items to be found by the name of the product.
Thankfully, by default, the standard search does handle varying word order. That means if a customer types in "tea length dress" or "dress tea length," they'll get the same results based on the regular order of the words ("tea length dress").
However, with the absence of many advanced search functionalities that users have become accustomed to with the likes of Amazon and Google, plugins like the ones you'll find on this list are often considered a necessity.
So, here's a comparison of 7 WooCommerce search plugins (plus a bonus!) worth considering if you're wanting to extend WooCommerce's standard search functions.

#1 Advanced Woo Search
As the name implies, Advanced Woo Search is a robust tool with multiple customization options and even a feature-rich free version.
Free features include:
Automatic synchronization with no need to re-index content
Search across all WooCommerce products
Search title, excerpt, content, categories, tags, SKUs, and IDs
Put the form anywhere with the widget or shortcode
Display product image and price in the search results
Order results based on the priority of the source
Stop words allow you to exclude words from search
More options for variable products
Support for plurals and synonyms
Search exclude function
The premium version, which costs just $49, adds additional customization options including the ability to change the search results and search form layout. With custom fields and custom taxonomies search, among countless other things, this plugin definitely lives up to its name and maybe the most advanced of them all.
Reviewers on WordPress rate it 4.7 out of 5 stars, praising the excellent and responsive support along with its broad functionality. One user stated: "This plugin has made our 1200-product catalog search SO much better. Give it a try, you won't regret it! Thank you ILLID!"

#2 Smart WooCommerce Search
With a free and paid version, Smart WooCommerce Search includes the following features with their unpaid version:
Integrates with the default search widget
Compatible with Elementor and Visual Composer
Lets you display search results with prices and images
Allows users to search by SKU, tag, category, and/or variation
Lets you allow/disallow searches in select categories
Allows you to exclude "Out of stock" items from appearing
This WooCommerce search plugin is also translation ready straight out of the box. Reviewers on WordPress give it a perfect rating of 5 stars, with the only shortcoming users pointed out is its lack of spell correction. It's unknown whether that will be added in a future version, but one user raved:
"I'm very glad I found this plugin! Before you spend $50 on the garbage search plugin from WooCommerce directly, try this one first. The free version does everything and more with no need to crack into the code just to make it do basic functions. I agree with another rating in that my only regret is that I didn't find this sooner."
The pro version is just $39 and adds features like the ability to search in custom fields, custom taxonomies, custom post types, product brands, and product attributes.
The premium version also allows search results to show with the featured, sale, or out of stock label and an "Add to Cart" button right there on the results page. The pro version also matches synonyms and allows you to use stop words.

#3 Premmerce Product Search
Make your built-in search more efficient with free features like:
Automatic spell correction
Search similar words
Search for transliteration
Look for sound-alike words
If you buy the premium version for $49.99, you'll enjoy the ability to set a minimum number of syllables for live search, define the number of live search results, display an "All search results" button, and enable users to search by SKU or product description.
Reviewers give it a rating of 5 out of 5, pointing out its good support docs and easy integration. However, one user noted they had issues getting live search to work with their custom theme and said, while spell correction works great, the lack of other functionalities (like the ability to search in product tags) makes it only a simple solution.

#4 Ajax Search for WooCommerce
More and more customers are beginning to expect smart product searches, which is why "live search" and auto-complete functions can be found in just about every one of the WooCommerce search plugins out there.
The free version of this plugin features:
The ability to search by title, description, or SKU
The ability to show product image, price, and description in search results
A special mobile search mode for improved user experience
A details panel with more info, including an "Add to Cart" button
If you want additional features, the pro version has an ultra-fast search engine that doesn't slow down even with over 100,000 products. It always adds the ability to search in custom fields, custom categories, custom attributes, custom tags, brands, posts, and pages. Plus, you can provide synonyms in search.
Reviewers give this one a perfect rating of 5 out of 5, saying it's easy to setup and offers good support to back it. It's also praised for its quick speed in returning results, even for larger catalogs, which is an absolute must for a positive user experience.
#5 WooCommerce Product Search
With the promise of helping your customers find and buy the perfect item every time, WooCommerce Product Search is a popular plugin for customizing the search interface.
This premium search plugin costs $49 and gives you features like:
Simple, automated setup
Live search and live filters
Search statistics and business insights
Search index to keep everything organized
Visual filters that are intuitive for users to use
Search that weights keywords for more relevant results
Built-in assistant with powerful back-end features
Widgets, shortcodes, and an API
While no free version is available, there are countless things that make this feature-rich plugin worth the money. Given that this one is built by WooCommerce for WooCommerce, you can expect seamless integration all the way around.

#6 YITH WooCommerce Ajax Search
Yet another Ajax search plugin for WooCommerce, YITH's offerings keep things simple with the free version:
A widget and shortcodes so you can show the search form anywhere you want
Options to customize the input and search submit labels
The ability to define a minimum number of characters for a search
The ability to define a maximum number of results for a search
Upgrading to the premium version for $69.99 gets you many more features, including the ability to show a filter for search fields, along with a list of categories. You can also extend the search to product excerpts, content, categories, tags, and SKUs.
Additionally, the premium version allows you to show pricing, images, and a sale/featured badge in search results along with an excerpt for each product. Finally, the pro version allows you to use a custom .gif for the search results loading image — a feature not seen in many plugins.
Reviewers on WordPress give it 3.5 out of 5 stars, with some saying the free version is too constrained, implying the developers try to force users into the paid subscription.
#7 SearchWP
While there's only a premium version of this plugin available, you can get SearchWP for $99, with annual renewals for new updates costing 20% less.
Unlike the other plugins on this list, SearchWP isn't built for WooCommerce. Rather, it's a plugin meant to address many flaws of the standard WordPress search interface. Its features include:
Automatic integration with the built-in WordPress search. No code.
Exclude or attribute anything from search results.
Search anything, including custom fields, shortcode outputs, custom database table content, product details, cross-site multisite content, and more.
Improved results with the use of keyword stemming, which goes beyond exact term matching.
The ability to easily customize the plugin's algorithm
Gain insight into searches with statistics and insights
With a powerful out-of-the-box setup and lots of customization in the intuitive dashboard, SearchWP is a popular solution. The biggest downside is its lack of a free version.
Bonus: Remove WooCommerce Features
Tired of cluttering your WooCommerce store with features you don't need? Our tutorials and plugins could be the right solution if you just need some simple changes to your existing search bar.
Our site has guides and individual plugins so that you can do a few things to alter WooCommerce's default search features:
Disable Single Search Result Redirect: WooCommerce has done many things to help speed up the search-to-purchase funnel for customers, which is why they redirect customers to the product page if a search result turns up only a single result. If you don't like that functionality, check out our tutorials on how to turn it off yourself or with our plugin.
Remove WooCommerce Search Result Count: It's common practice these days to show the number of results returned for a given search and WooCommerce has built this feature into their search interface at both the top and bottom of the results page. You can use our tutorials to remove it with theme editing or you can purchase our simple plugin to do it for you.
We have plenty of other articles to help you customize WooCommerce: