How to Remove the WooCommerce Search Result Count
Showing the number of results for a website search is a common practice these days. It is meant to give users, at a glance, an idea of just how broad (or specific) their search term was.
WooCommerce shows the result count at the top and bottom of every search that takes place on your store as well as individual category pages by default.
The search result count can often be an unnecessary detail just like the sorting dropdown. If your store has a limited number of products you might find yourself looking for a solution to remove the count entirely from your WooCommerce theme.
You can accomplish this with some light theme editing. For those of you squeamish about editing your site's files another option is to find a WooCommerce developer online and pay them to remove the search result count for you. This generally takes time (and money, of course) to find the right fit.
Or you can use our Remove WooCommerce Features plugin and avoid having to update your store's theme or hiring a developer to do this for you. The plugin can remove the search result counts in seconds.
How to Remove Search Result Counts from WooCommerce without Code
You will need to purchase a copy of Remove WooCommerce Features and then install and activate the plugin on your site. From there you can remove the search result count from your theme in three very simple steps.
---
Step #1
Go to the WooCommerce section of your WordPress installation's admin menu and click the link that says Remove Features.
Step #2
Find the setting for "Search Result Count" and click the checkbox so that it's marked like so:
Step #3
Press the
button.
---
Now you're all set. Changes you make with Remove WooCommerce Features take place immediately after your settings are saved. You can go to any search or category on your store and now see that the search result count has disappeared.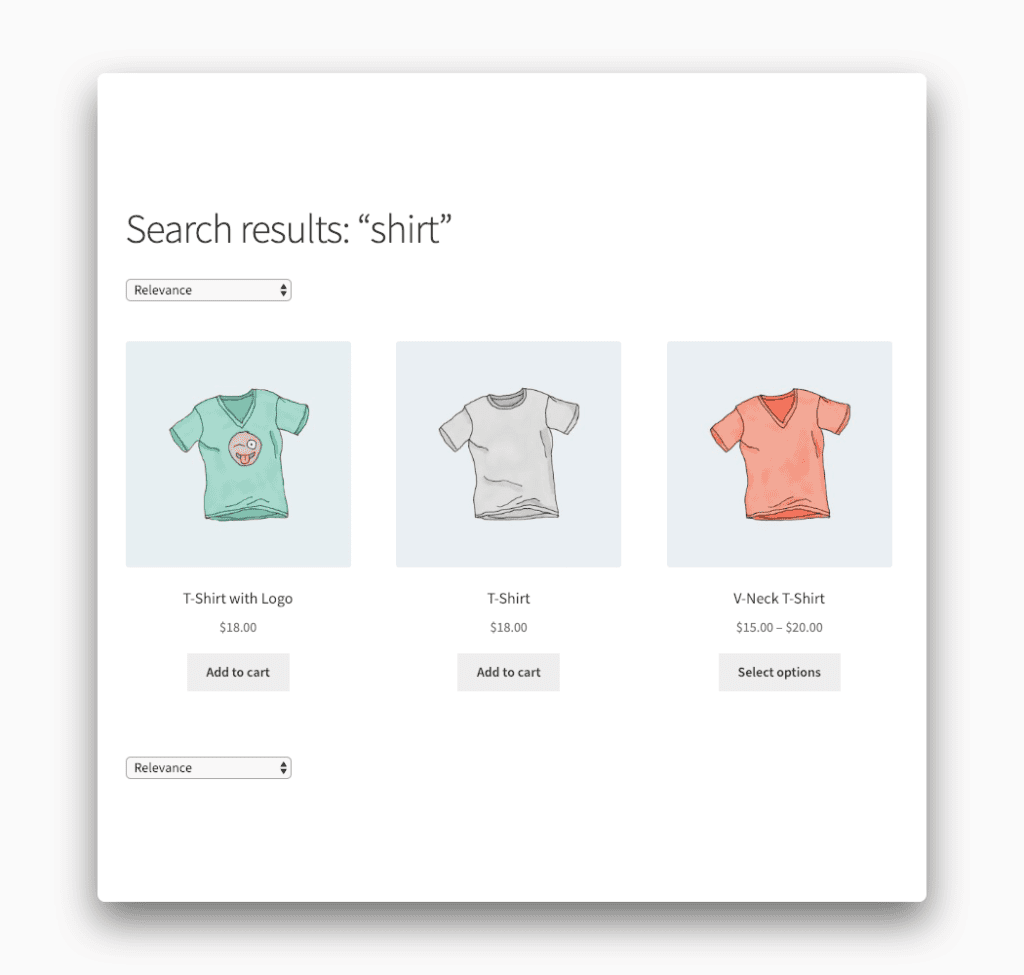 Our plugin doesn't care about what theme you are using, or if it has been recently updated, so your setting is always preserved. You'll never have to edit your theme's files or pay someone else to do so for you once you have Remove WooCommerce Features installed on your store.
In addition to dealing with search result counts (and the sorting dropdown we mentioned way at the start of this post), the plugin will help you remove a bunch of other common WooCommerce features that sometimes get in the way more than they help.
Our plugin lets you adjust dozens of individual settings on your store without having to write a single line of code. The entire list of features can be found here on our site.