By default, many WooCommerce themes show customers a list of related products on the individual item pages of your store. This is meant to give visitors a quick way to continue browsing your products and, ultimately, add some more to their cart before checkout.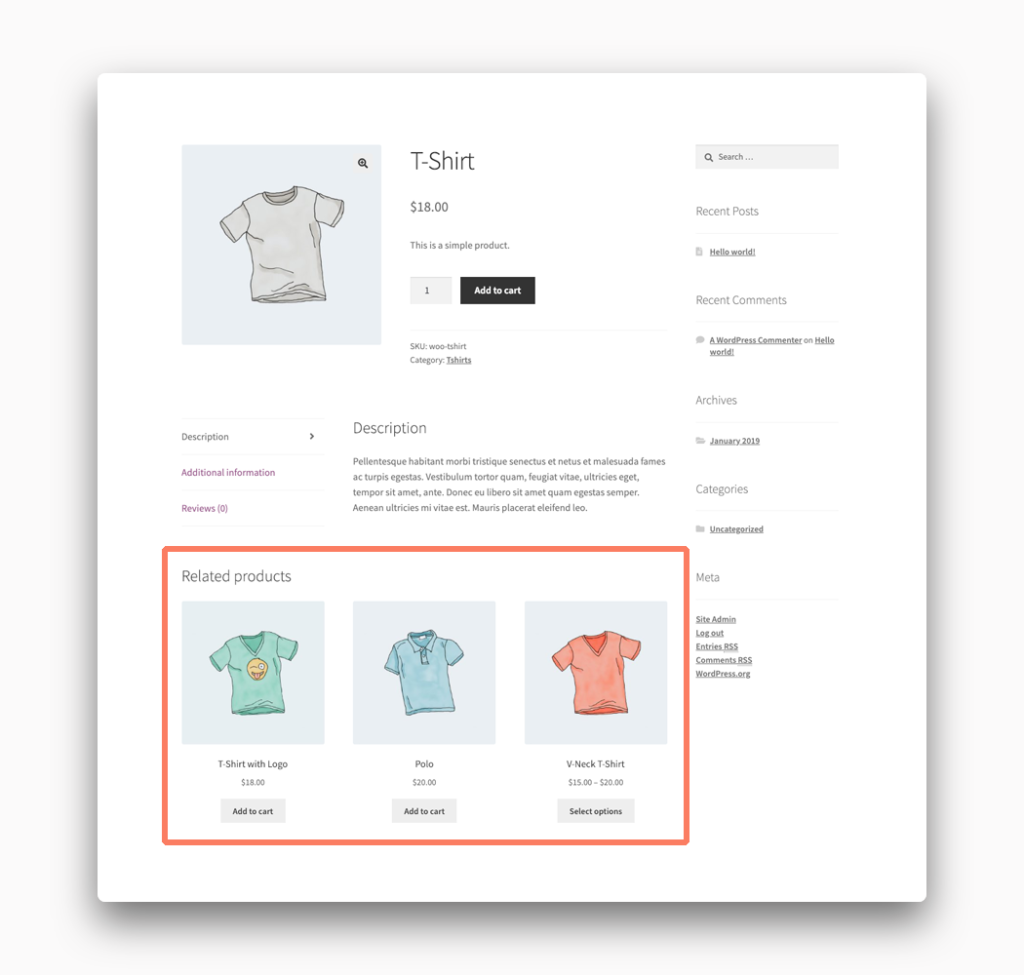 Related products are a great way to increase sales and grow exposure for your catalog of goods. Unfortunately, if your site doesn't have a lot of products or the matches WooCommerce considers "related" don't make a lot of sense it's usually best to disable this feature entirely.
You can turn off the related products section of your product pages in two different ways. The first requires some light file editing and a basic understanding of how to modify a WordPress theme. The second is with our easy to use Remove WooCommerce Features plugin; not file editing or coding required.
How to Disable Related Products from WooCommerce with Code
Every WordPress theme should come with a file called functions.php. You're going to want to locate that file in your theme's directory, open it and add the following line of code near the bottom.
remove_action( 'woocommerce_after_single_product_summary', 'woocommerce_output_related_products', 20 );
Once that's done you'll need to save the file and then upload it back up to your site into the theme's directory. If everything was done correctly the related products section of your product pages should be gone the next time you load up your WooCommerce store.
Those of you that are uncomfortable with handling the above might want to consider hiring a WooCommerce expert or WordPress developer to lend you a hand. Programmers should find this task to be extremely trivial. Just make sure you find someone you trust to give access to your site's files and access information.
Keep in mind that modifying a theme's functions.php file is typically only a temporary solution. The next time you update your WooCommerce store's theme it's very likely your changes will be overwritten and you'll have to go back and add them again (or re-hire your developer to do it for you).
How to Remove WooCommerce Related Products the Easy Way
There's another way to take care of hiding related products that doesn't involve editing files, writing some code or finding a WordPress developer.
You can purchase our Remove WooCommerce Features plugin and have your related products (and a bunch of other parts of your store) disappear with two clicks of your mouse. After you have installed and activated the plugin, you can get rid of the related products display in three easy steps.
Step #1
Go to the WooCommerce section of your WordPress installation's admin menu and click the link that says "Remove Features."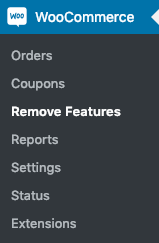 Step #2
Find the setting for "Related Products" and click the checkbox so that it's marked like so:

Step #3
Press the "Save Settings" button.

Related products will immediately be be removed from the product pages on your site as soon as you press the "Save Settings" button. Your product pages will now be less cluttered.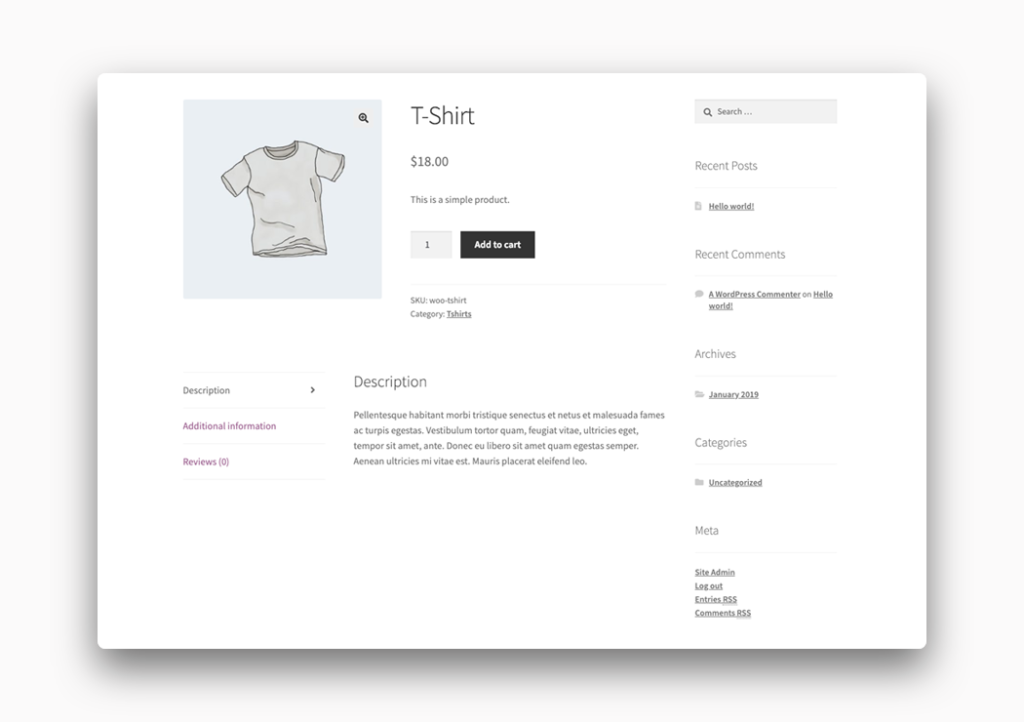 Using the Remove WooCommerce Features plugin, instead of modifying your theme's code directly, is not only quicker and requires zero programming knowledge but it is also the longer lasting solution. No matter what theme you choose, update or switch to your setting for disabling related products will always hold and be applied.
Remove WooCommerce Features, the plugin that tells you exactly what it is good for right in the title, can help you remove a bunch of features you don't want on your store including: