How to Remove Stock Messages from WooCommerce Products
WooCommerce has pretty decent inventory control capabilities baked right into the base plugin. You can turn these on for each product in your store using the "Inventory" tab of the Product editing screen inside of the WordPress admin.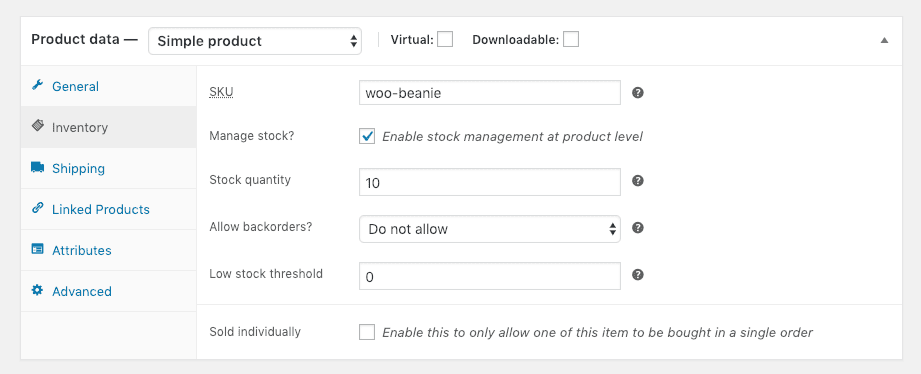 You can do all sorts of useful things with this tab like set the amount of a product you currently have in stock, decide whether or not to allow an out of stock product to be backordered and even tell WooCommerce to email you directly when a stock amount on an item reaches a certain level.
One of the defaults settings, once you've checked the "Manage stock?" box on a product, is to add stock messages to each product's page on your store like so: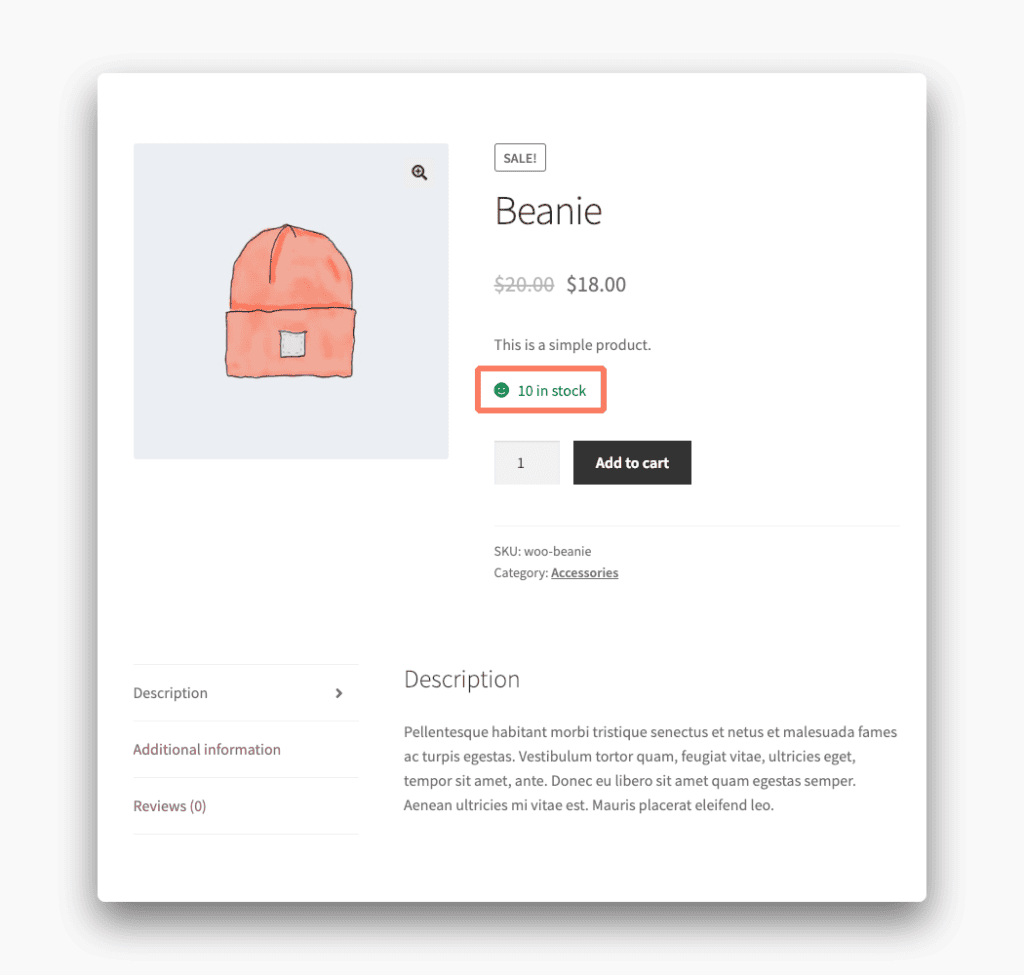 This is a really useful way to inform potential customers how many of the item they are interested in is available but you don't always want to broadcast to the public your inventory levels.
If you want to remove these stock messages from your store you're going to have to make some changes to your WordPress theme or use our Remove WooCommerce Features plugin and save yourself the trouble of editing any code and messing up your site beyond your capabilities to fix.
How to Remove Stock Messages from WooCommerce without Writing Code
One you have purchased Remove WooCommerce Features and have it installed and activated on your website it's just a quick three step process to remove the stock messages from your products.
---
Step #1
Go to the WooCommerce section of your WordPress installation's admin menu and click the link that says Remove Features.
Step #2
Find the setting for "Stock Messages" and click the checkbox so that it's marked like so:

Step #3
Press the
button.
---
You're all set. As soon as you save your settings in the plugin the stock messages on your products will no longer be displayed.
This setting will persist no matter what theme updates you do going forward. It will even apply to any new themes you choose to use in the future. So you won't have to worry about re-editing your theme's functions.php file or paying a WordPress developer by the hour to manage the change for you.
In addition to stock messages, Remove WooCommerce Features supports the option to disable a bunch of other default WooCommerce aspects as well like:
There are dozens of features our plugin can help you disable with just a few clicks of your mouse. You can read the entire list of features the plugin supports here on our site.