How to Remove the Zoom from WooCommerce Product Images
One of the more dynamic interface features of WooCommerce is the ability to zoom in on a product image by simply hovering over it with your mouse.
You can find similar design choices on a lot of the most popular online retailers from huge giants like Amazon to smaller shops selling a wide variety of products.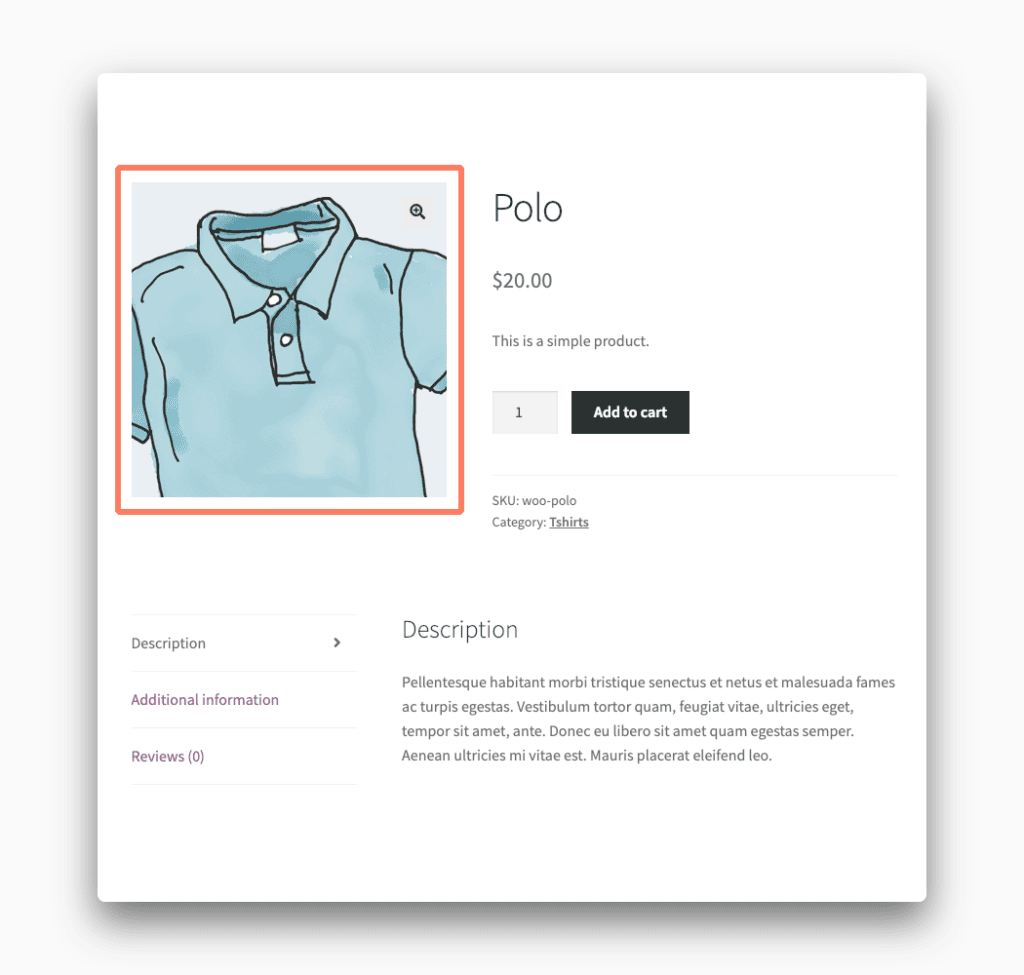 The zoom feature for product images is nice but not necessarily something that is right for all kinds of stores or items. For instance, not all products really require users to have the ability to see up tight and close.
It's also possible that the zoom effect provided by WooCommerce could cause conflicts with other parts of your WordPress theme or plugins that you have installed.
You can find and pay a WordPress or WooCommerce professional to remove this image zoom from your site. Just make sure you find someone you trust to get into your site's code and not break something important.
If you want to save yourself some time and hassle then consider purchasing and using our Remove WooCommerce Features plugin instead.
How to Remove Image Zoom from WooCommerce Product Pages without Modifying Your Theme
You can purchase our Remove WooCommerce Features plugin right here on this site and remove the image zoom with just a few clicks of your mouse.
It's a simple three step process after you've downloaded and installed our plugin to your WooCommerce site:
---
Step #1
Go to the WooCommerce section of your WordPress installation's admin menu and click the link that says Remove Features.
Step #2
Find the setting for "Product Image Zoom" and click the checkbox so that it's marked like so:

Step #3
Press the
button.
---
The change will take place immediately. You can verify this by loading up any of your product's pages and hovering over the image to see for yourself.
The best part about using the Remove WooCommerce Features plugin as opposed to modifying your theme is that the change will last as long as you have the plugin installed and activated.
Remove WooCommerce Features applies its settings through theme updates and changes without you having to worry about doing any extra work.
Our plugin does a lot more than just remove the image zoom though. It offers solutions for removing and disabling over 20 different parts of WooCommerce that people find unnecessary or impractical for their store's needs. With Remove WooCommerce Features you can:
You can read the whole list of features our plugin allows you to remove right here on our site.