How to Remove Checkout Fields from WooCommerce
The default list of fields that WooCommerce asks your customers to fill out during the checkout process is pretty large. Almost all store owners can find at least one or two of those fields that are just completely unnecessary for their buyers to provide.
Unfortunately, disabling any of these fields one-by-one isn't a particular simple task as WooCommerce doesn't provide a simple way to edit these out of the box.
The list of checkout fields shown for billing is very long.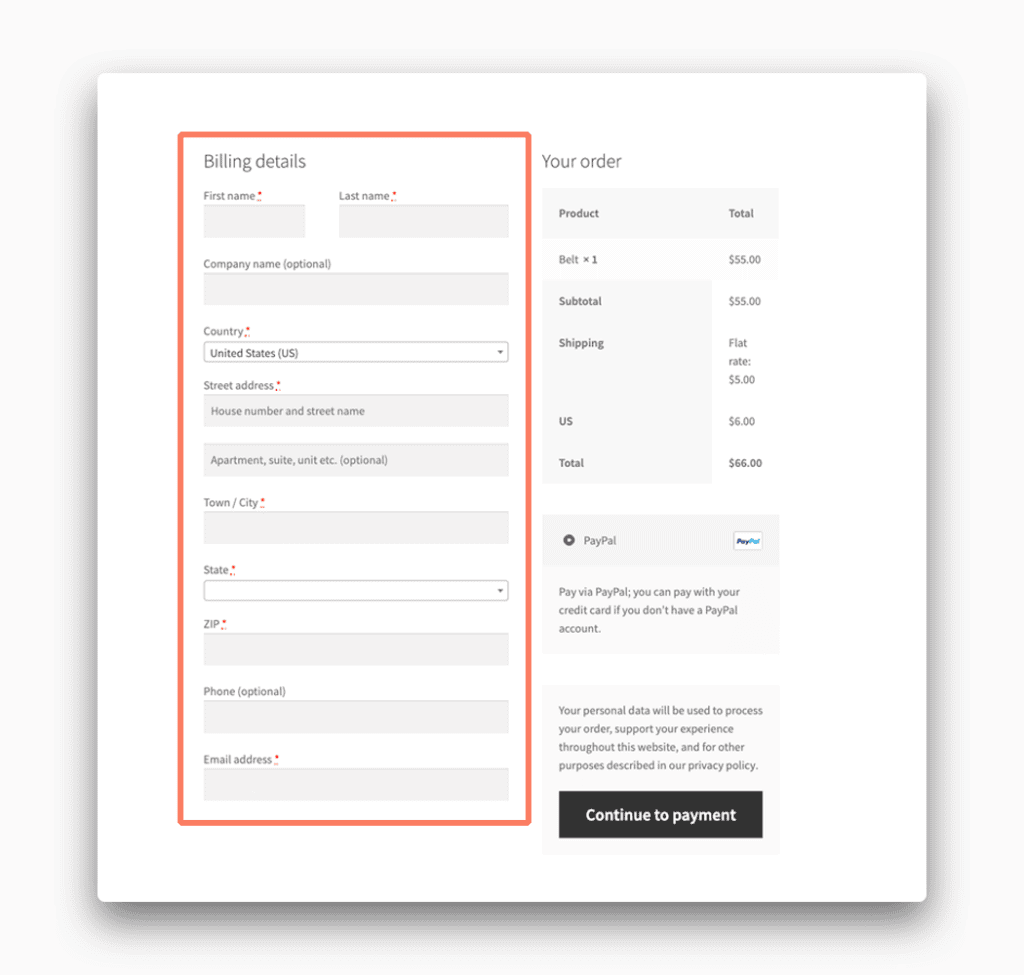 The shipping checkout fields are a bit shorter but there are still quite a few.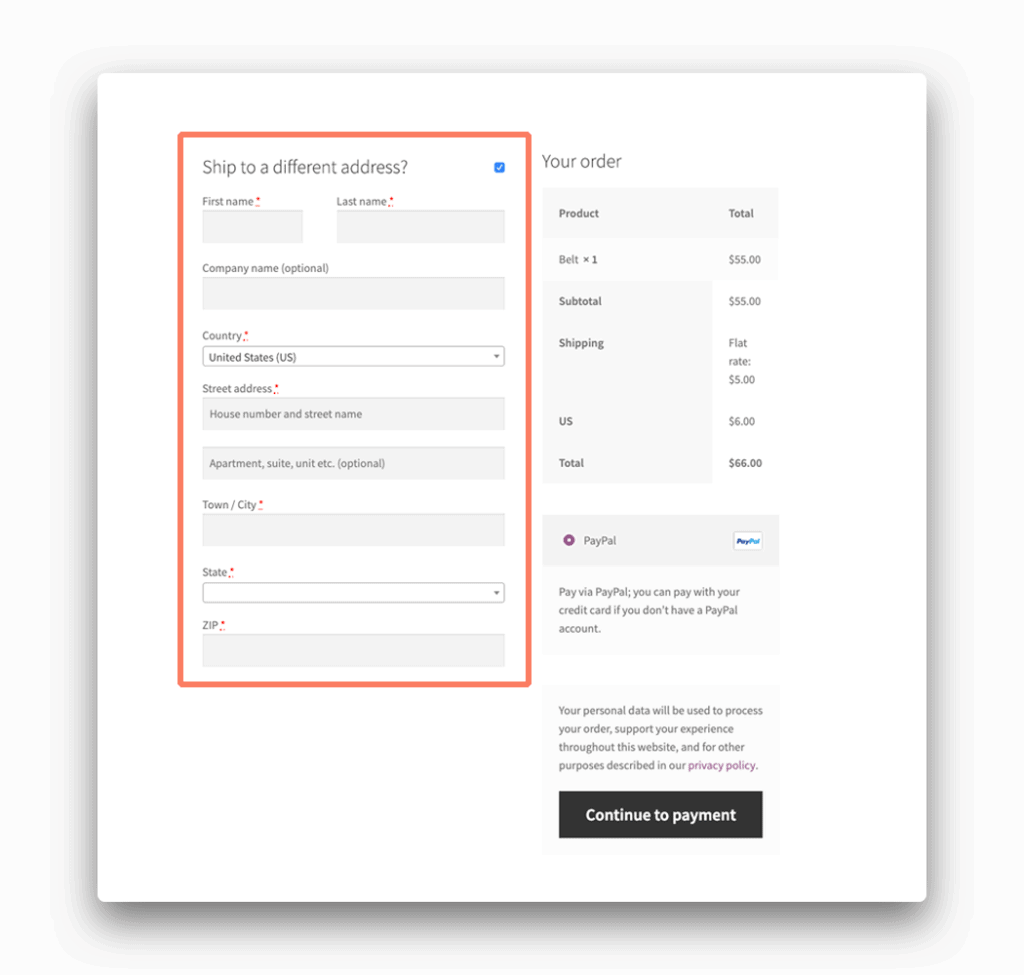 Finally, there are a handful of miscellaneous fields related to these like order notes as well that they tack on at the end of the checkout by default.
All together there are over 20 different possible checkout fields included with WooCommerce. You can remove these if you want to get your hands messy and write some code or you can take the easy way out and use our Remove WooCommerce Features plugin instead.
A seasoned WooCommerce developer or WordPress expert could certainly get you on your way to getting these fields removed. You'll have to find a developer you trust because they'll need to get access to your site's theme in order to remove these fields and any typos or errors they make could temporarily impact your site's checkout process in a negative way.
If you'd rather not take the time to hire the right developer to work on your site then consider using our plugin to remove the checkout fields from your WooCommerce store.
How to Remove WooCommerce Checkout Fields without Writing Any Code
Remove WooCommerce Features takes the normal process of hiring a developer, editing code and upload the changes to your site and turns it into a simple button clicking exercise.
To remove checkout fields using our plugin all you have to do is following these three steps.
---
Step #1
Go to the WooCommerce section of your WordPress installation's admin menu and click the link that says Remove Features.
Step #2
Find the setting for "Checkout Fields" and click the checkboxes that match the fields you want to remove:
Step #3
Press the
button.
---
That's it. No code, no fuss. Once you have saved your settings the fields will be removed from your checkout right away. The best part is that no matter what theme you use (or updates it receives) your settings will always be applied.
Our plugin works with over 20 different commonly unwanted WooCommerce features so it's useful for more than just checkout fields. Remove WooCommerce Features will let you:
There's a thorough list of everything Remove WooCommerce Features can do here on our site if you would like to learn more about how our plugin can help you manage your store.