How to Remove Product Links from Your WooCommerce Cart
The cart template provided by WooCommerce is a pretty inflexible piece of the plugin. The default layout comes with a lot of small design choices and pieces of information that are not always worth including and can sometimes be frustrating for store owners to have to deal with.
One such feature is the automatic inclusion of product links inside the cart's list of items your customers are purchasing. These links are meant to give your buyers an easy way to go back and look at what they have in their cart in more detail. Of course, you might not want to give them that choice or perhaps you are adding items automatically to the cart and don't need that extra piece of navigation to be available.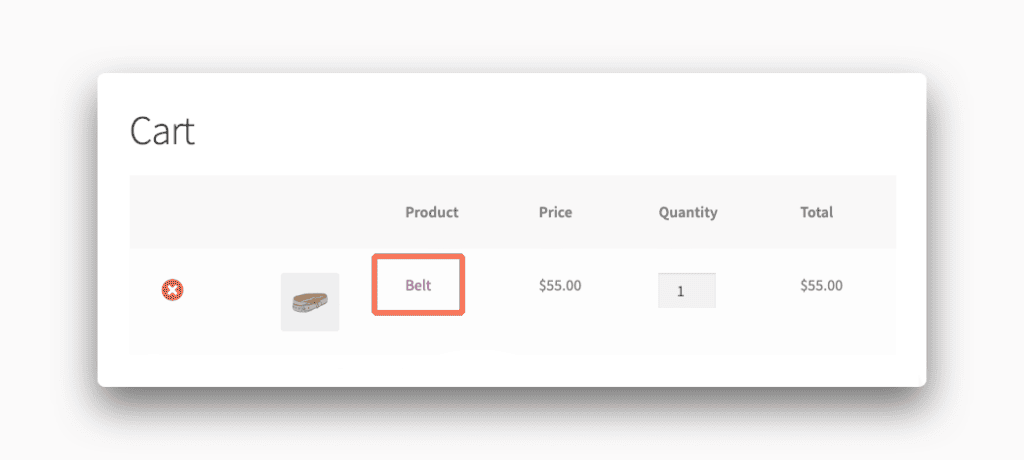 Removing these product links from the cart can be accomplished with a little bit of theme editing. You'll need to hire a WordPress developer or WooCommerce expert to handle this for you.
An alternative that doesn't require editing your theme or finding and hiring a qualified person to work on your site is to use our Remove WooCommerce Features plugin.
How to Remove Product Links from the WooCommerce Cart Template in Seconds
Our plugin, Remove WooCommerce Features, offers a three click way to disable product links in your cart template. Once you have purchased and installed the plugin:
---
Step #1
Go to the WooCommerce section of your WordPress installation's admin menu and click the link that says Remove Features.
Step #2
Find the setting for "Cart Product Link" and click the checkbox so that it's marked like so:
Step #3
Press the
button.
---
Remove WooCommerce Features will disable product links from your cart as soon as you've hit the save button. Your setting will remain no matter how many times your theme is updated or changed as well. You'll never have to edit any code or remember to pay your WordPress developer again to take care of this problem if you use our plugin.
The plugin handles a bunch of other features as well that are commonly frustrating to WooCommerce users. With Remove WooCommerce Features you can: