How To Remove Breadcrumbs from Your WooCommerce Store
You might not know it by its actual name but you are probably familiar with the tiny text links listed above the categories and products for sale on your WooCommerce store. These links are known as breadcrumbs or a breadcrumb trail and, yes, the name does originate with the famous Hansel and Gretel fairy tale.
Breadcrumbs are meant to show a heirarchy of content on a website and give users a quick means of navigating back and forth along that chain of information. For a WooCommerce site, that typically starts with the store's front page and then goes from category, to sub-category and finally settles on an individual product.
This screenshot shows a typical breadcrumb trail on a WooCommerce store using the popular Storefront theme.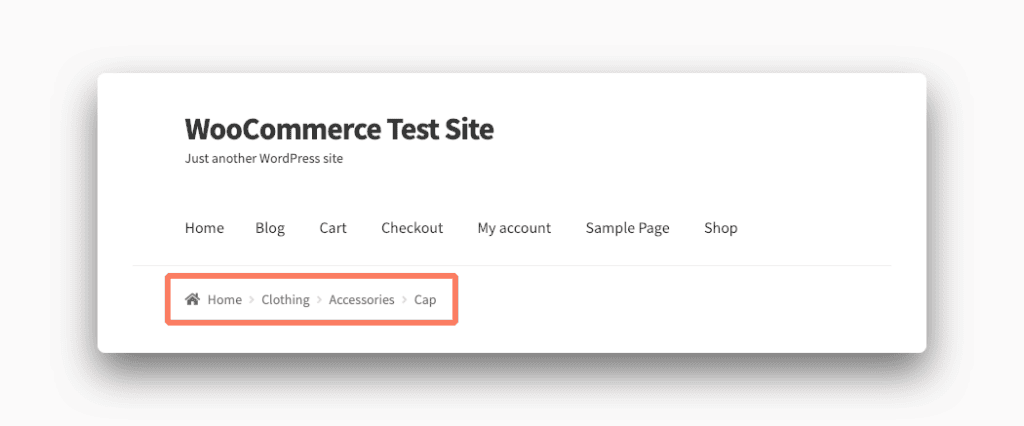 Breadcrumbs are a great way to give users an alternative navigation method when browsing your store but there are reasons you might find yourself wishing these links weren't being display to your customers.
Your store doesn't have a huge amount of categories or products to warrant breadcrumbs.
The WooCommerce theme your store uses is displaying the breadcrumb trail in an unattractive way that you don't like the look of.
So how do you remove breadcrumbs from your site?
To do this manually requires editing some files in your theme, or creating a child theme if you want to do it properly, and then adding some code depending on a few different variables. You can hire a WordPress or WooCommerce developer to handle this for you.
Or you can save time and money and use our plugin.
Removing WooCommerce Breadcrumbs the Easy Way
If getting involved with editing your WooCommerce theme's files, and maintaining those edits across theme changes, or hiring a freelance WordPress developer to do the work for you doesn't seem like a great idea you should check out our Remove WooCommerce features plugin.
After purchasing and installing Remove WooCommerce Features the process of hiding the breadcrumbs on your store is a quick and simple three-click process.
---
Step #1
Go to the WooCommerce section of your WordPress installation's admin menu and click the link that says Remove Features.
Step #2
Find the setting for "Breadcrumb Navigation" and click the checkbox so that it's marked like so:

Step #3
Press the
button.
---
That's all there is to it. Our Remove WooCommerce Features plugin will now automatically remove the breadcrumbs from your store. The change is reflected immediately as soon as you browse to your site the breadcrumbs will be gone.
The best part about this is that your change will work no matter what theme you are using now or in the future. There is no code maintenance to worry about, files to edit or WordPress developers to pay by the hour to make sure your WooCommerce store is free of breadcrumb navigation. The plugin takes care of everything behind-the-scenes for you.
In addition to disabling breadcrumbs, our Remove WooCommerce Features plugin lets you follow the same easy steps to remove over 20 other aspects of your store with just a few clicks of your mouse including: